Stroker Diesel – Your Utah Powerstroke Specialists
Join Your Diesel Garage Worldwide Network!
   Stroker Diesel is dedicated to your Ford Powerstrokes and to serving the diesel industry with quality and value. Our shop is a family owned and operated shop. We offer a wide range of diesel services, from preventative maintenance to engines and transmissions to fuel systems and more. Stroker Diesel was established in 2015 by Richard Whittaker, who has been in the industry for over 25 years. He has worked for Detroit Diesel and Allison transmission in Utah and Colorado, and managed an Auto Zone as well, so he is very diverse on the parts end of the industry. He began with his own mobile service called Stretch's Auto and Diesel Repair and serviced the Salt Lake Valley for many years. He went on to open Stroker Diesel in Salt Lake City and has been growing ever since. He has a dedicated customer base that brings referrals from all over.
Our technicians here at Stroker Diesel are highly skilled and have over 75 years of combined experience. We pride ourselves on our love of trucks and specializing in Ford Powerstrokes. We also care about taking care of yours, whether it be Ford, Dodge, Chevrolet, GMC, Caterpillar, International, Detroit or off-road equipment. It is our quickness, quality care, friendly service, honesty and value we bring to every interaction with our customers; they love us and the work that we do for them. We have many loyal customers that enjoy bringing their vehicle to us every time they are in need.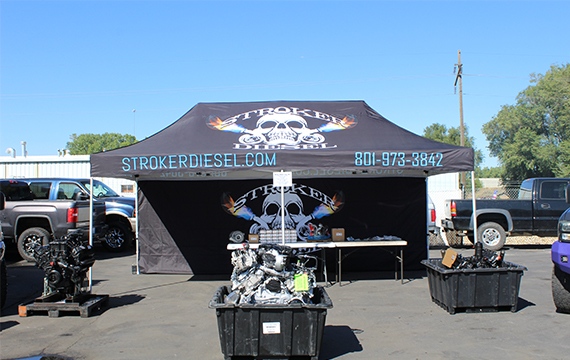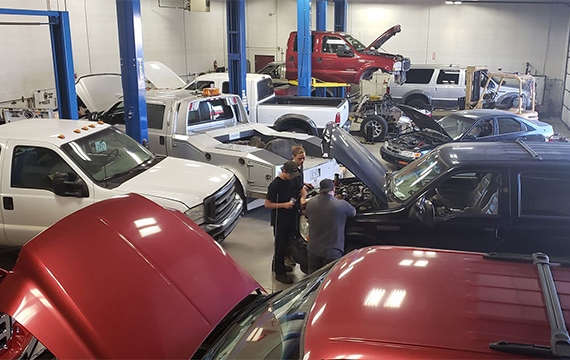 Stroker Diesel's common core values are customer driven for service excellence regardless of the type of equipment that is brought to us and we strive to offer unmatched quality & services to each customer. We take care of medium and light duty trucks, over the road semis, as well as off road smaller equipment. We do everything in our power to take care of our customer's needs. Also, because of our experience we are able to keep the cost down for our customers. Get to know our experienced technicians with their skills, ample tools, and a desire to help. Come see why no other shop is as efficient, qualified, or convenient as we are!