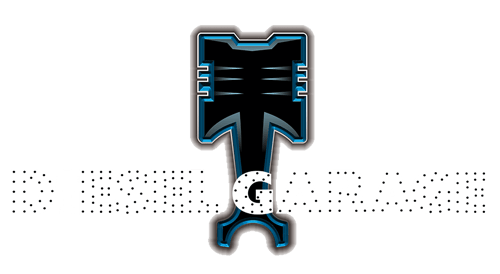 DIESEL INDUSTRY PARTNERSHIPS
EFFECTIVE MEDIA SOLUTIONS
Our Network of Business Partners and Product-Service Affiliates continues to grow!
What is the Diesel Garage World Wide Network?
The DGN is a worldwide directory of preferred, reputable and professional diesel industry parts manufacturers, shops, diesel motor sports organizations and diesel groups who provide products, services and helps promote the diesel industry in a positive way.
How will the Network Benefit my Company?



By joining the Diesel Garage World Wide Network as a trusted Network Partner, you will be helping your company in the diesel industry by promoting your sales & services that we refer to the DGN viewers, partners and motor sports events!
Being a trusted partner of the Diesel Garage Network, your company will have more than 10X the visibility to the world! Instead of paying for a magazine ad, which only those who purchase the magazine see. Diesel Garage will advertise your business on all 4 of our social media outlets, including our website, which includes your logo hyperlink and a business sales ad with hyperlink as well. With 25k to 225k people, from 63 different countries per week looking at Diesel Garage Media social media outlets (FB, Instagram, Twitter, LinkedIn) and website (www.dieselgaragemedia.com), your Company, products and or services will be seen 10x more every month!
New age marketing is going all digital!
Diesel Garage has cultivated hundreds of relationships of diesel industry businesses & organizations in and around the diesel industry. Diesel Garage also has a connection with those just getting into the industry and asking, "where can I get the best parts, services and motor sports events recommendations in the industry?" Your company visibility is not only to the diesel industry, but everyone on the web that will be able to see your company and call you for your products and services, thus producing more sales for your business through our Diesel Garage Network. Would your company benefit from more sales?
Diesel Industry Business Partners
In Industry Affiliate Marketing Sales
Of Diesel Motor Sports Events
Network Partner Distribution Channels
Join us today and we can help make that happen for your business!
There is no other network in the world like it, hands down!
Diesel Garage Media's industry credentials, accolades and accomplishments.
Diesel Garage referrals has generated over $225k in sales and services in the last 2 years!
Diesel Garage has become known as a Positive Influencer and trusted Media Promotional Company in the Diesel Industry amongst our peers

Diesel Garage Media has earned Media Credentials with SEMA in 2016, 2017, 2018 & 2019.

Media Credentials for the PRI Show for 2018 & 2019.
L.A. Auto Show 2018 Media Credentials
2018 Baja 1000 Media Credentials
Diesel Garage Media was the first UCC event media coverage provider in 2016.
DGM is an authorized dealer for Weigh-Safe Trailer hitches.
DGM is also the exclusive dealer for Hot Shot's Secret line of products in Las Vegas.
DGM is also an authorized dealer for Rogue Forged Off-Road Wheels.
Businesses big and small in the industry use Diesel Garage Media photographs for their media & digital advertising promotions including Terradyne Armored vehicles.
How can we work together in the Diesel Garage World Wide Network?
Find out by calling us today at Diesel Garage Media for more information.
702-589-4782
www.dieselgaragemedia.com
YOUR NETWORK MEDIA KIT!
Align Your Brand With Trustworthy Partners to Gain Access to the niche Diesel Industry Consumers
One of the best ways to reach your targeted customers is through referrals. In today's online, instant gratification world, referrals are the new brand currency. Our growing network of Business Partners & Product-Service Affiliates continues to thrive due to referrals and the market segment of the Diesel Industry. Reach Out today to add your business to our growing network of professionals!
Align Your Brand With Trustworthy Partners to Gain Access to the niche Diesel Industry Consumer – Contact DGM Today!